New Jersey Entertainment News
Get all the latest New Jersey Entertainment News right here.
1 results - showing 1 - 1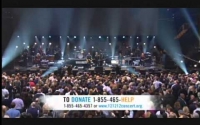 New Jersey News & Opinions
1
1
Less than two months after Hurricane Sandy tore through the Garden State, many victims of the storm still remain homeless. Incredible efforts continue throughout New Jersey and New York as volunteers work around the clock to get things back to normal. One such effort occurred last night across the river at...
1 results - showing 1 - 1