Others Promise. We Deliver.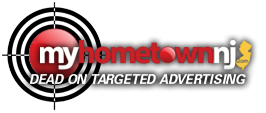 Lots of companies are willing to take your hard-earned advertising dollars and promise you the world. Don't fall for industry jargon that only sounds impressive -- the real proof is in the results!
When you advertise with MyHometownNJ.com, you're partnering with another hard-working local New Jersey business –– and we'll work hard for you to make sure you see results! Whether you're a local businesses, someone sponsoring a New Jersey event, or just someone looking to reach a New Jersey audience, MyHometownNJ.com is your best possible opportunity to reach the exact customers searching for your products and services.
Banner Ads • Ad Creation • Featured Listings • Web Hosting
Targeted Marketing Solutions
In order to compete, local businesses need the same tools large corporate chains have at their disposal – that's where we come in. MyHometownNJ offers affordable and professional marketing services to all New Jersey businesses regardless of size. We can help level the playing field by getting you the top-quality marketing support you need to grow your business and compete at the highest level.
Our targeted marketing opportunities give you the flexibility to reach either a broad New Jersey audience or a very specific region or specialty market. This gives your message the best possible opportunity to be heard by the precise customers actively searching for your products and services.
Who can Benefit?
Local Businesses
New Jersey Events
Theater groups
Anyone with a limited budget looking to effectively reach a New Jersey audience by maximizing every penny spent
With banner advertising on MyHometownNJ.com, your ad is guaranteed to reach New Jersey residents -- the same New Jersey residents you'll want to turn into loyal customers for your business or event.
Additionally, our banner advertising gives you the ability to specify precisely what region or regions of New Jersey you'll reach. Perhaps you only provide service to Burlington, Camden and Gloucester counties -- there's no need to waste your banner impressions on the other eighteen New Jersey counties. By minimizing waste, this method ensures you get the maximum results for your advertising dollars.
To further focus your message, you can specify precisely which content on our site will display your banner ad. This allows you to reach only those New Jersey residents most interested in your service or product. For instance, maybe you have a new sort of pool cleaner that you'd like to tell New Jersey about. In this case your ad can be targeted towards only New Jersey residents searching for pool services. Again, maximizing the effectiveness of your advertising spend to produce the best results for you.
You can even combine the two options to target your pool cleaner ad to reach only Mercer and Middlesex county residents, for instance.
Whatever segment of the New Jersey market you're looking to advertise towards, MyHometownNJ.com gives you the flexibility to hone in on the most likely candidates for your products and services. The result... the maximum amount of leads and sales for your business at the lowest cost anywhere.

Let our trained marketing professionals design your banner ad to help you achieve your goals.

Purchase Banner Ad Creation Services
With a Featured Listings option, your listing on the myHometownNJ site will be guaranteed to be within the first results seen by people searching for your product or service.

Still don't have your website up-and-running? Are you still waiting on that guy your hired last year to put your domain live? myHometownNJ.com can have your site live in a matter of hours*.
Whether you already have your own domain name (i.e. paintingservice.com) or you'd prefer an easy sub-domain on our site (i.e. paintingservice.myhometownnj.com), we'll get you on the internet quickly and give your business the web presence it needs to grow your revenues.
* Every attempt possible will be made to get your site live in as short a period as possible. However, time will vary based on a number of factors, some of which are not within our control. These include, but are not limited to domain propagation, MHT receveiving any required content for the completion of the site, and MHT having proper access to any required FTPs or other domain relevant accounts.