Export Customer Service Representative
Export Customer Service Representative
Hot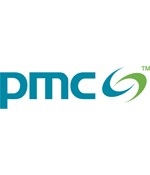 Industry
Chemicals/​Petro-Chemicals
Job Status/Type
Full Time Employee
Work Experience
2​ to 5 Years
Education Level
Bachelor's Degree
Career Level
Experienced (Non-Manager)
About the Company
PMC Group Inc, a global manufacturer of performance chemicals and plastics with headquarters in Mt Laurel, NJ, seeks an Export Customer Service Representative.​
About the Job
• A four year degree with a business, marketing, supply chain or technical major is required.​
• 2 years experience in export customer service (chemicals or manufacturing based) or international export logistics is required.​
• Experience with all aspects of the export booking, documentation and compliance processes is required.​
• Responsibilities include: manage customer orders from order entry to delivery to ensure 100%​ customer satisfaction and order accuracy.​
• Support export optimization projects to meet customer focused goals.​
• Act as a liaison between customer, sales/​marketing, logistics provider and production to ensure customer satisfaction.​
• Must be detail oriented with superior organizational skills and excellent computer skills.​
• Oracle knowledge is a plus.​
Map
User comments
There are no user comments for this listing.