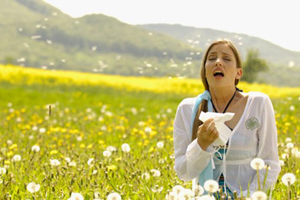 If you suffer from asthma or some other type of allergy, you should go and see an allergist. They can help you save money and regain control over your life by providing you with the right treatment for your condition.
One of the most common types of health conditions are allergies. Every year, thousands of people suffer from conditions that cannot be cured by the use of over the counter allergy medications. It is estimated that at least 45 million Americans suffer from hay fever, asthma or some other type of allergy. Some conditions respond really well to the use of medications, others do not. When you find yourself having to rely on over the counter remedies to get some kind of relief, it is time for you to visit an allergist.
(continued below)
Before you become too uncomfortable by your condition, there are signs you should take into consideration that will help you decide if you need to see a specialist right away. If your allergies cause problems with your daily activities and diminish the quality of your life, you need to see a specialist for treatment to keep your condition from getting worse. In some cases, if you do not get your condition properly treated, you could end up facing some life threatening risks.
An allergist can diagnose your condition and provide the right method of treatment to reduce the occurrences and make it easier for you to go about your daily activities. This professional can pinpoint what is triggering your reactions. They can help you put an end to your suffering by coming up with a plan to treat your condition to control it or cure it once and for all. Instead of relying on your regular doctor to prescribe you some medication that will mask the symptoms of an upcoming attack, ask for a referral to an allergist who will actually treat your symptoms and condition.
In many cases, allergy attacks happen as a result of you coming in contact with a potentially harmful substance or pollen and your body becomes too aggressive in its defenses. These overactive defenses can cause watery eyes, running nose, headaches, swelling and redness, trouble breathing, and even death.
Ask anyone who has ever suffered from allergies how pleasant the experience was and you will find that they find the experience to be very debilitating. Sometimes the condition can get so bad that you cannot function normally. Keep in mind that allergy attacks can happen at any time and are very dangerous for those who happen to have extreme reactions. In order to improve your health, increase your longevity, and protect others who may be affected if the worse was to happen, go and see an allergist to improve your quality of life. They can even save your life by preventing any future asthma or other allergic reactions.
Source: Free Articles from ArticlesFactory.com
ABOUT THE AUTHOR
A Cincinnati allergist can help you find relief from runny noses, itchy eyes, and more. Do not suffer any longer. Visit the following site today: http://www.bernsteinallergyresearch.com.